How To Keep The Attention Of 93% Of Your Visitors
With A Simple And Reassuring "Bubble"?

Also Combine Social Proof With Scarcity And Emotions!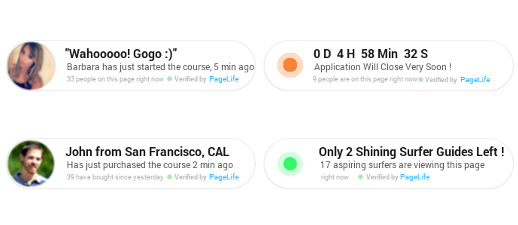 Contact us at support@pagelifemarketing.com to get your account created.
Updated in real time by Google Cloud
The largest platforms in the world use this technique.
So do successful marketers.

Who else wants to add Social Proof on their website in ONE CLICK ?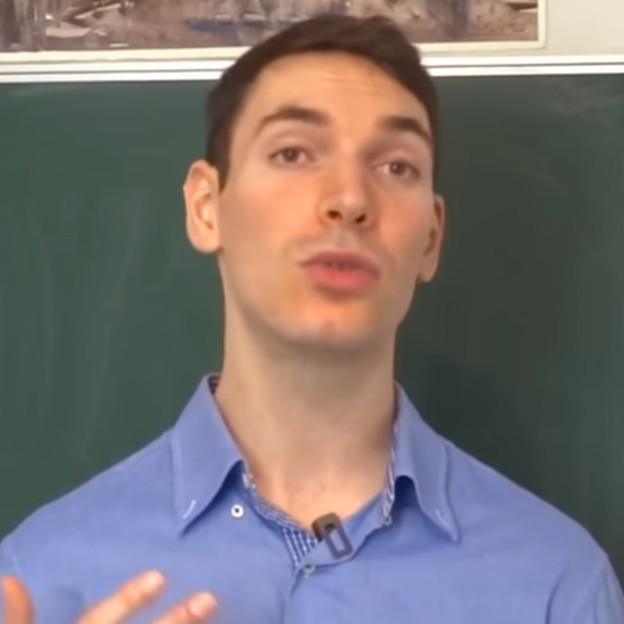 Romain Carpentier
Neuromarketing and Coding Addict | PageLife Founder
March 23, 2020 - 5 min read
Hotels.com, Expedia, Shopify, Stu Mc Laren, and many other online entrepreneurs... etc
Right now did you know that your online business may lose a substantial amount of money?
I couldn't believe it when I saw
THE BIG BOYS reap the rewards from the technique
I am going to show you...
Just before I reveal it to you, do you have web forms on your site ? Sometimes they're called "lead magnet" or squeeze page ?
And did you know that a simple tweak on this type of page could boost the number of leads, customers and your revenue ?
You are about to see 3 examples that show this technique works… Three leading websites that make more revenue with it - and your website could too! - But before, are you in any of these situations?
Do you sell online?
Do you want to grow your email list?
You have webinars and you would like to get more people who attend?
Do you want your visitors to instantly trust your website?
Or maybe you'd like to get more users in your app or service?
Are you in one of these cases? Yes? So you must have multiple forms on your website…
Think about it. If you get ten percent more leads to your webinar for example, then could your revenue grow by 10% too ? It's doable, isn't it?
Without additional ad budget or content creation effort, you can convert 5% to 300% more visitors into buyers with a ridiculous "bubble"...
Here are 3 companies who use it A LOT!
For example when you compare/ browse Hotels.com , a small "bubble" tells you how many have booked the room in the past hour: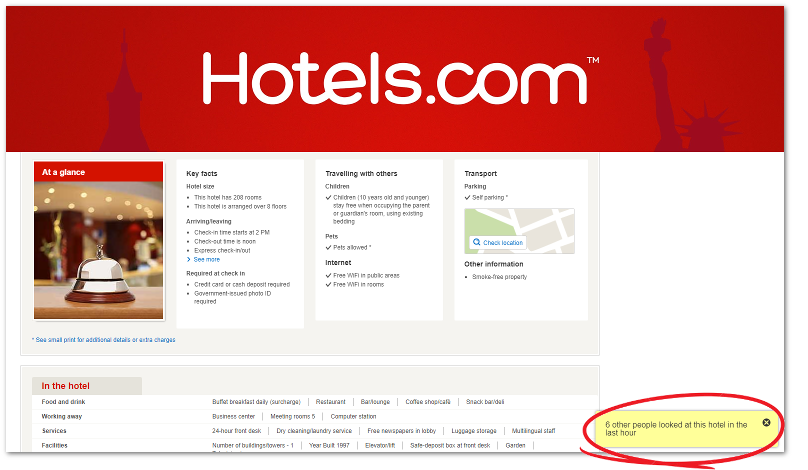 On Expedia, these small bubbles urge the visitor to buy now: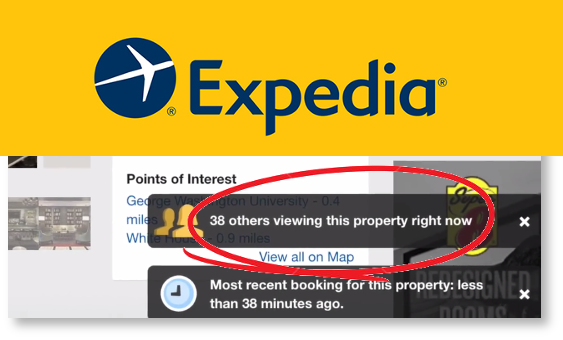 Can you believe it? THIRTY EIGHT WANT IT AT THE SAME TIME!
Who will be first?
Right now you can see these bubbles on Shopify.
They show recent buyers to visitors: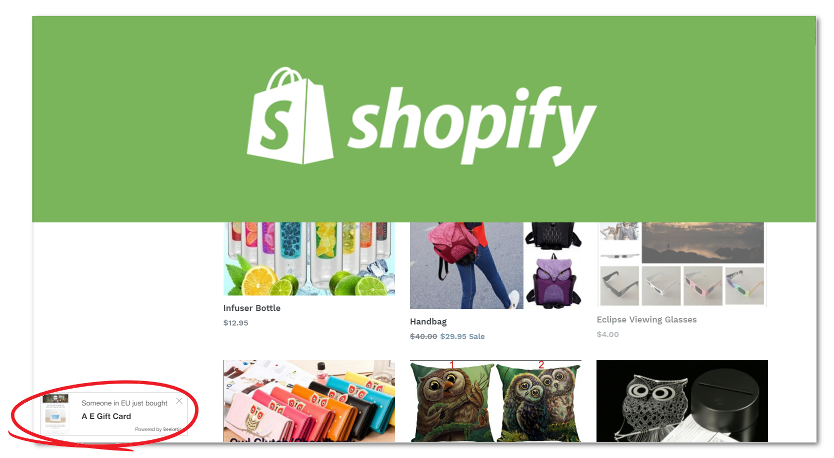 One more sale! Well done to this creator!
Someone
has just bought
your product. This piece of data is useful to convince the next person, do you agree? Of course it is
«If the largest platforms in the world show them, then there is a reason behind it...»
Successful online marketers do it too!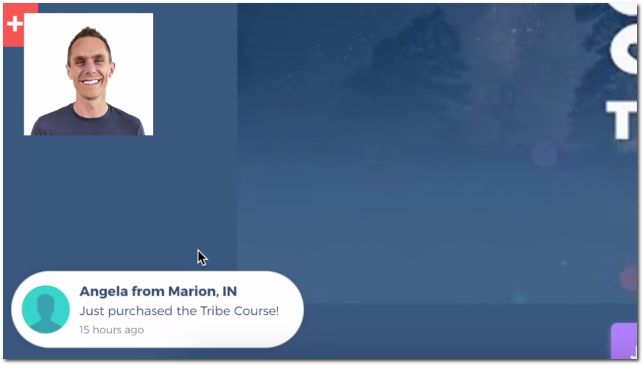 Here Stu McLaren uses the power of social notifications to sell more!
And he's not the only one...
And the best part : what if you could
instantly
add tens of these small reps in your sales page ?
"M/Ms Last Conversions" tell new visitors to validate the order form ! You have nothing to do !
Do you want to try it for free now ?
We created PageLife exactly for this purpose :
transform each conversion into a PROOF showed to visitors
.
Each bubble showed to visitors is a PROOF that can convert any visitor... Every one of them are small reps who work for you on a 24/7 basis.
How does it work?
It's very simple!
People fill in the form (buy or subscribe)
↓

And PageLife notifications instantly show up to new visitors!
They show people who took action
recently
. Therefore your page gets increasing "Social Proof"... (and there's a lot more!)
As you know social poof is extremely powerful.
In
Influence: The Psychology of Persuasion
, the author Robert Cialdini shows the terrific effectiveness of social proof!
It goes from highly addicted TV audiences to disease recovery... etc.
This is Science!
The more social proof you have, the more you sell.
In addition the notifications add life to your website! The new visitor has a quick idea of how much people enter your "shop". He feels safe (and reassured). He can buy or subscribe safely.
Why PageLife?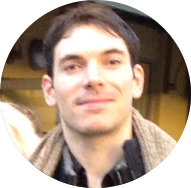 Romain Carpentier | Founder of PageLife
Let me tell you a story very quickly. When I started on the Internet in 2010, I made a blog to help students get better at Mathematics… And of course I was unknown in my field at the beginning. So I asked myself "How the heck the visitors I bring to my website could trust me ?"
They come from my YouTube channel and Facebook page - crowdy places - and I drive them to my blog to get their email address… (does it sound familiar to you?)
I really want my visitor to feel he's not in an abandoned city. That he's not lost. That he's in good company. That he can trust us.
Think about it.
Every time you pull somebody off Facebook or YouTube, it's a shock!
It's like taking this person from her childhood warm and welcoming village to a cold, lost and unfriendly land…
You drag the person out from a very familiar environment full of people and leave her to an unknown place, that is your website.
So the 1st step is to reassure this person, do you agree?
I firmly believe this : having pounds of social proof is healthy for your business.
If people are engaging on your website : form subscriptions, purchases and of course testimonials, you have literally
bushels of money
in your hands.
Are you starting your company and you already have engagement? Well done, keep up the great work! Show this to new visitors who don't know your brand yet!
Even
A SINGLE subscription
is a good start.
And yet
few online marketers and sellers use this technique actually
.
That's why we created PageLife. We believe that
SHOWING
the existing engagement with your brand to people who don't know you yet can bring you more leads and customers.
YOU TOO
can use a technique only successful entrepreneurs use and master. It's ridiculously simple and yet so powerful!
Right now BOOST your number of leads and customers with social proof bubbles:
It's as easy as the Facebook pixel! Copy-paste the PageLife pixel in the head of your website and you're almost done!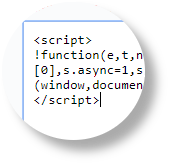 Then create your 1st notification in 1min and let's go!
| | |
| --- | --- |
| Get Your 14 DAY FREE TRIAL to Boost Your Conversions! | |
Here's what you get when you start your 14 day free trial now:
Easy to setup! Add Automatic Social Proof in 2 minutes and get ahead of competition right now!


Once you start the free trial, you get access to the notification creation dashboard instantly.
Setting up the pixel takes 1 minute and creating the 1st "bubble" takes 1 minute too.
And that's it! Your website gets a second wind!

FREELY adjust the notification to your needs, to "seduce" the visitor!
There are 7 templates ready to use...


They were designed to boost conversions:
"Last conversions", "Only 2 left", "Show last buyers emotional states", "Countdown Timer"... etc

Yes. You can use these emotional states - like short testimonials - they are a teaser to attract customers!

Show that your website is running well with "LIVE" visitors&conversions counts!




Also choose the moment the bubble pops up with a second accuracy!


To take the hesitant visitor by the hand. Right when he was about to leave the page... The Right Time to convert him!

Do you have a website in Spanish or another language?


No worries! The notification is translated automatically,

Do you have multiple websites?


Yes ? Setup PageLife on 3 domains or more (see available plans below). And boost your conversion rate now with Automatic Social Proof!

If you have any question, support is available 7 days a week.
Choose the right plan for you. Boost your number of leads&sales now.
Click here to

save more than 31%

with annual billing!
Start Plan
Add life to your website.
Perfect for online entrepreneurs starting their business.
| | |
| --- | --- |
| | Up to 5 000 Unique Visits per month |
| | |
| --- | --- |
| | 3 domain names |
| | |
| --- | --- |
| | Illimited number of notifications |
| | |
| --- | --- |
| | 7 Ready-to-use conversion boosting templates |
| | |
| --- | --- |
| | Customize the timings to fit with the goal of your page |
| | |
| --- | --- |
| | Support 5 days a week |
| | |
| --- | --- |
| | You can remove "by PageLife" from the notification |
Pro Plan
Boost your revenue with social proof.
Perfect for confirmed online entrepreneurs.
| | |
| --- | --- |
| | Up to 20 000 Unique Visits per month |
| | |
| --- | --- |
| | Up to 10 domain names |
| | |
| --- | --- |
| | Illimited number of notifications |
| | |
| --- | --- |
| | 7 Ready-to-use conversion boosting templates |
| | |
| --- | --- |
| | Customize the timings to fit with the goal of your page |
| | |
| --- | --- |
| | Support 5 days a week |
| | |
| --- | --- |
| | You can remove "by PageLife" from the notification |
Advanced Plan
For advanced features
and successful online entrepreneurs.
| | |
| --- | --- |
| | Illimited |
| | |
| --- | --- |
| | Illimited |
| | |
| --- | --- |
| | Illimited number of notifications |
| | |
| --- | --- |
| | 7 Ready-to-use conversion boosting templates |
| | |
| --- | --- |
| | Customize the timings to fit with the goal of your page |
| | |
| --- | --- |
| | Support 5 days a week |
| | |
| --- | --- |
| | You can remove "by PageLife" from the notification |


100% Secure
Stripe and Paypal
Website & eCommerce Platforms
PageLife's social proof and scarcity software works out of the box with many major website and eCommerce platforms and solutions to ensure a seamless experience for both yourself, and your users.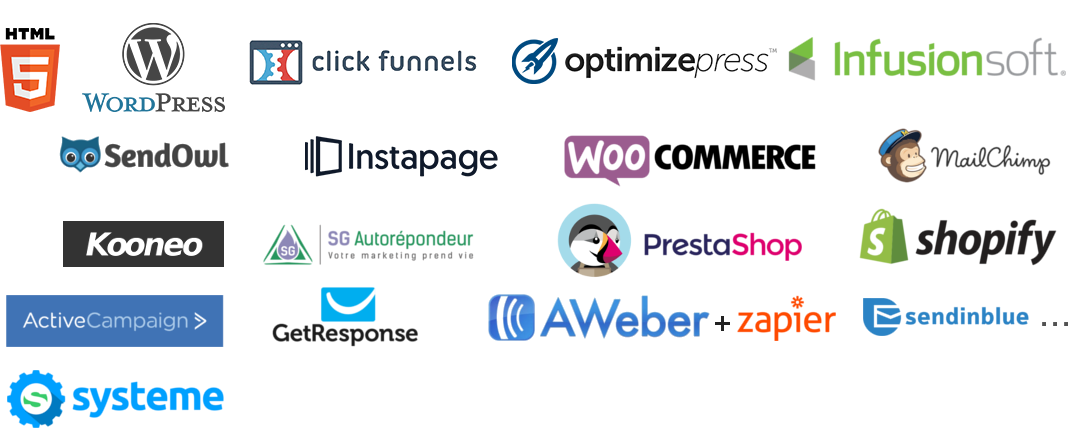 Frequently Asked Questions
Are the contacts displayed by the notification "fake" ones?
No they are real people!
These persons are real, they *really* have subscribed or bought on the website.
For now it's not possible to add contacts by yourself in PageLife dashboard because we want the Web to grow with real social proof.
So when you setup PageLife for the first time, only the new contacts will be displayed by PageLife.
Do I have to choose an annual subscription?
You can choose between monthly or annually billing. Just check/uncheck
the toggle
.
You can stop your monthly or annual subscription anytime.
You can upgrade your plan through a simple request (romain@pagelifemarketing.com).
Can I cancel my subscription anytime?
Oui. There is no time commitment. You can easily cancel your subscription by contacting us (romain@pagelifemarketing.com).
I can't see the platform I use in the list. Does it mean PageLife doesn't work with my platform?
PageLife can work with hundred of tools, even they're not in the list above.
If in doubt please contact us in the chat.
Do I have to worry that you use my contacts?
We never sell or use your contacts other than for PageLife notifications. To know more about how we collect and use your data, please read our
Privacy Policy
.